Achieve success with our specialized financial tools.
Every person learns at a different rate. They also desire a variety of tools, which makes the learning process not only efficient but entertaining as well. That's why the tools KOFE provides have been so successful in the past.
Individuals can select from four different choices. They can use the financial tools separately or in tandem. They can also learn from anywhere they choose: from their home, or perhaps at a favourite coffee shop.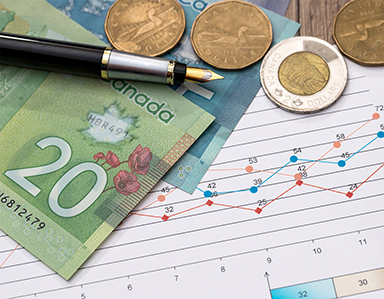 KOFE brings the learning experience to you. We offer:
Qualified financial coaches provide live educational seminars at your place of business or online. They can adjust the subject material to fit your needs.
These courses offer flexibility and the chance for anyone to learn at their own rate. Consumers can also personalize their subjects, so they get the most out of this tool.
With over 100 financial videos at their disposal, consumers can pick and choose the subjects that will solve their problems. They can also watch at any time.
Our publications cover a wide variety of financial issues. They are a go-to tool that focus on everything from credit report evaluation to home buying matters.
Client Reviews
Being embarrassed about my financial situation, I was nervous but I've been treated in a very pleasant, respectful manner and was quickly put me at ease. They were very knowledgeable about helping me solve my financial problems and explained things clearly giving me many suggestions as to how to deal with this issue. I am looking forward to implementing some of their suggestions and solving my financial issues. Thank You!
I'm so happy that I came to talk to one of your representatives! They explained how I can get out of my debts. Now I have less worries and looking forward to a better future. I am certainly going to recommend this to my family, friends and co-workers. Thank you.
I turned to Consolidated Credit Counseling Services of Canada when I knew I couldn't dig myself out of my debt on my own. I was rejected by the bank for a consolidated debt loan and was feeling helpless. Because of Consolidated, I've managed to gain control of my debt and pay it off in a realistic time frame. I am so appreciative of them!
You helped me when no one else would! I've managed to move forward in dealing with my credit issues. Consolidated Credit was quick to help me deal with my creditors which lifted a huge load off my shoulders. All I can say is thank you consolidated credit!
The counsellors I've worked with have been very understanding and helpful. There's no judgement but an intention to help us get back to zero debt.
Making the call to start the process to get back on my own feet was not just financially helpful but helped my mental health as well because I was always stressed! Now I have control again, sleep better and I'm moving forward. Everyone has been supportive, kind and helpful.
---
Consumer Debt Statistics for Canadian Households
By the end of March 2020, the average non-mortgage debt balance per borrower was $29,636.

In a June 2020 survey, 22 percent of Canadians said that they had recently taken on more debt due to financial issues related to the coronavirus outbreak.

Survey finds 70 per cent of students are concerned about their financial security in the wake of the COVID pandemic.
Canadians now owe $1.77 for every dollar they have to spend.

Almost half of Canadians are only $200 or less away from not being able to meet their monthly financial obligations.

Household debt in Canada currently sits at 163% of disposable income.